1. Candi Shop - Speak no easy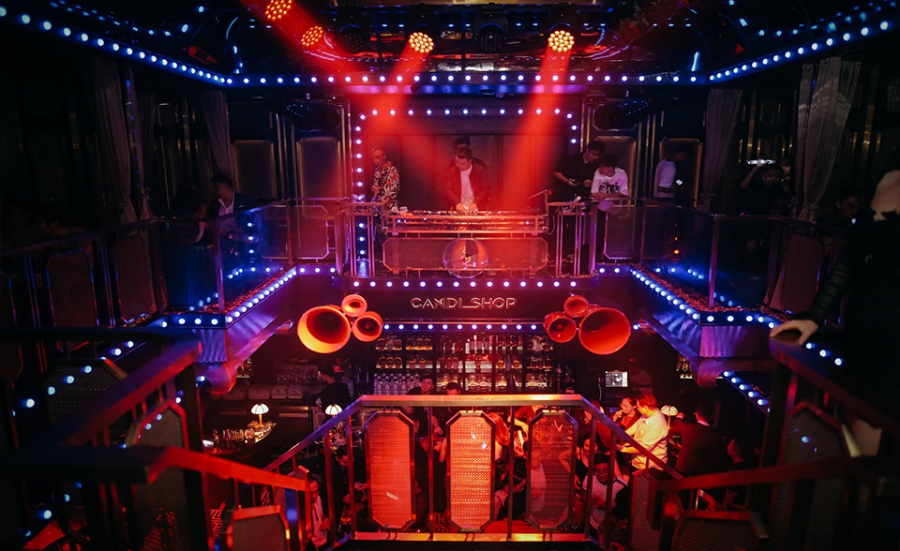 Candi Shop
Candi Shop - a basement full of sweetness located at 74 Hai Ba Trung St., D.1 is a literally underground speakeasy-inspired venue that has the slogan "Speaks No Easy". From late afternoon to late night, Candi Shop is a lounge perfect for romantic dates. From 11 PM, it transforms into a lush nightclub. Candi Shop caters to the diverse musical taste of its savvy clientele with genres from hip hop to trap, delivered by the hottest DJs in Saigon. Sexy dancers will keep your evening eventful. Are you sure you want to resist the charms of this seductive basement of sweets?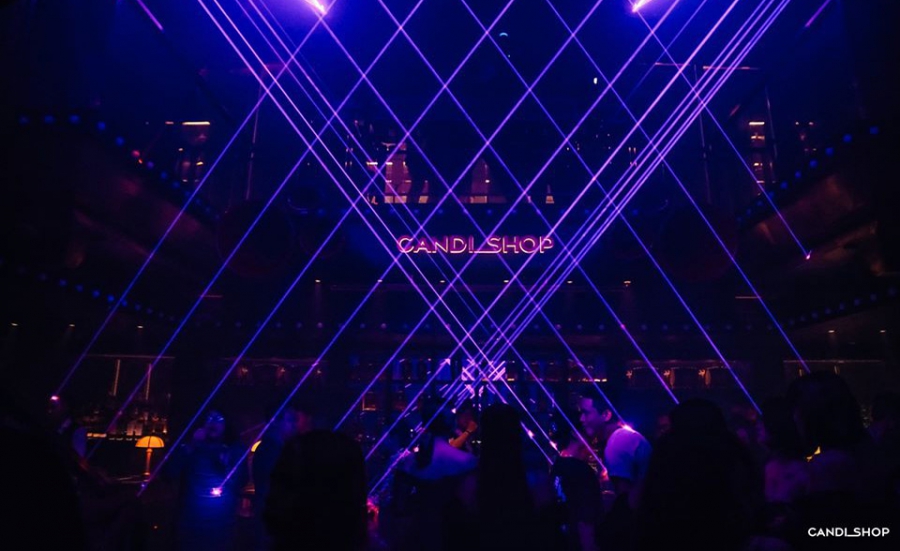 Candi Shop
Click here for more information about Candi Shop
2. NASA SAIGON - FOR ALL MANKIND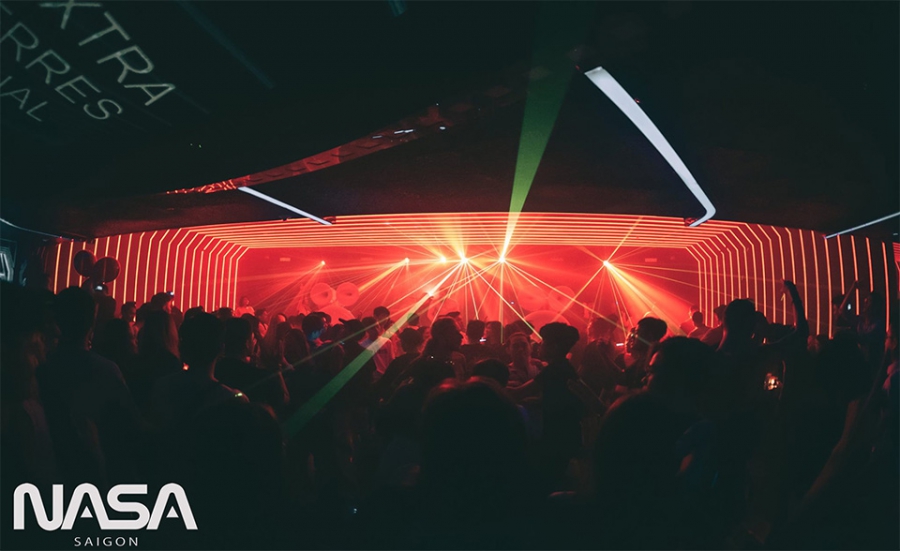 Nasa Saigon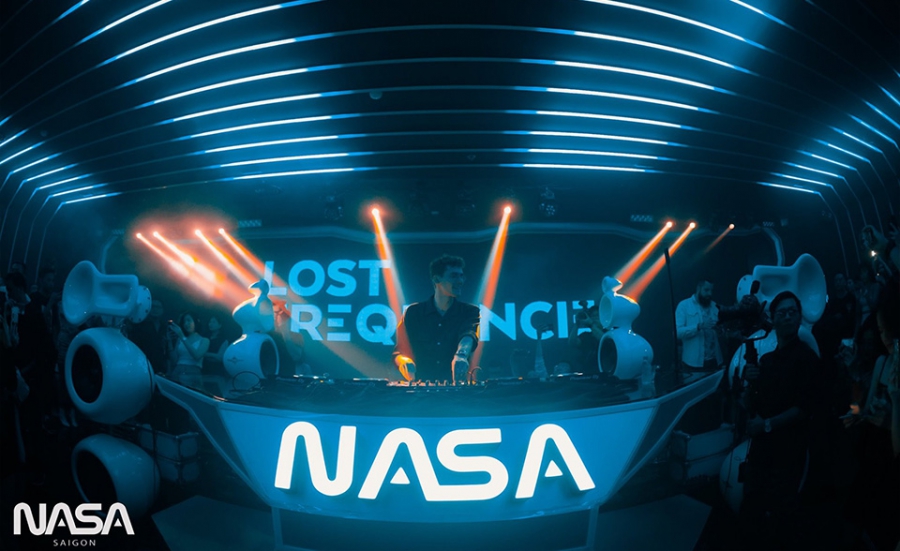 Lost Frequencies in Nasa Saigon
Click here for more information about Nasa Saigon
3. Kasho Club - Cash up your game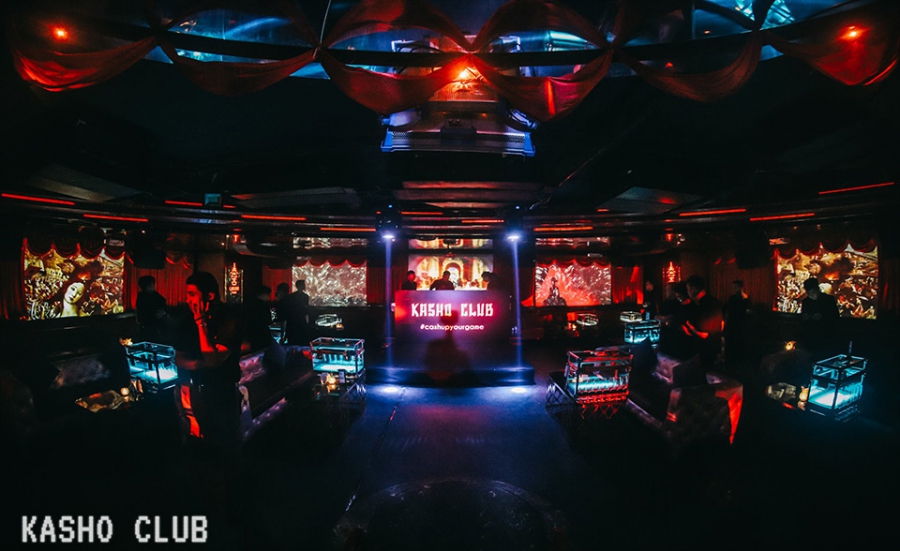 Kasho Club
When talking about the most luxurious Ho Chi Minh nightclubs, Kasho, situated at the heart of Ho Chi Minh, absolutely deserves a spot on the list. Kasho carries a unique posh modern Japan concept and is undoubtedly among the ritzy nightlife hotspots of the city. When visiting Kasho, you are in for a treat with spectacular performances from celebrities, DJs and the best service from 200 professional promoters. Furthermore, as a guest of Kasho, you will get opportunities to receive presents from big brands, namely Louis Vuitton, Chanel, HUBLOT, etc.
Click here for more information about Kasho Club
4. Commas Saigon - F*ck up some Commas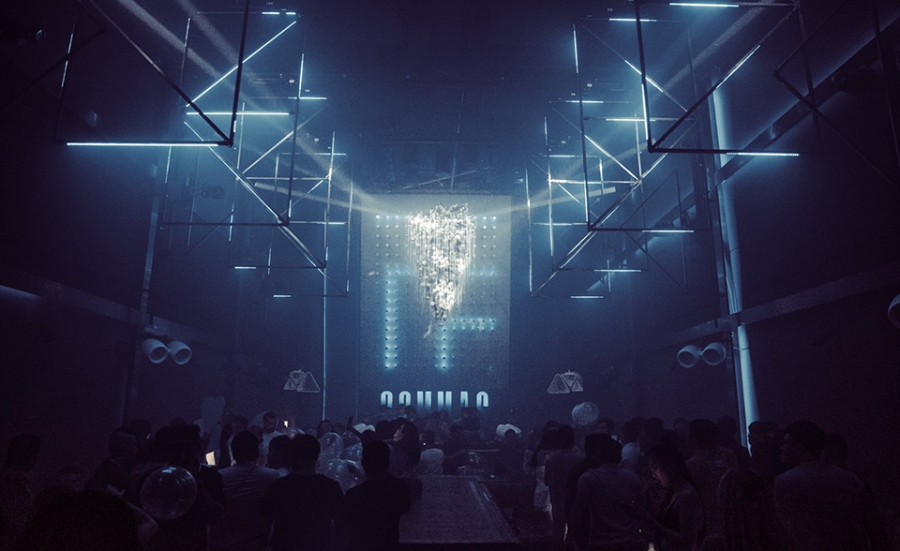 Commas Saigon
Are you a genuine party-goer? If you are, then it's safe to say that you're interested in exploring, experiencing new and interesting places? and doing things that no one has ever done. So, do not miss the opportunity to become a "real party-goer" at the bustling vibrant club in Saigon. Commas Saigon is the ideal place for you to unleash your fire. This club is a new entertainment paradise that offers something new for the energetic Ho Chi Minh nightclubs circles.
Another special strength of Commas is music. Hip Hop is the most exciting music that Commas brings to customers. This club is always up to date with the latest music trends, and they frequently feature famous international DJs and artists. Although its launch was just a short time ago, Commas has made many marks in the world of Nightlife Saigon as Dillion Francis, A$AP Ferg...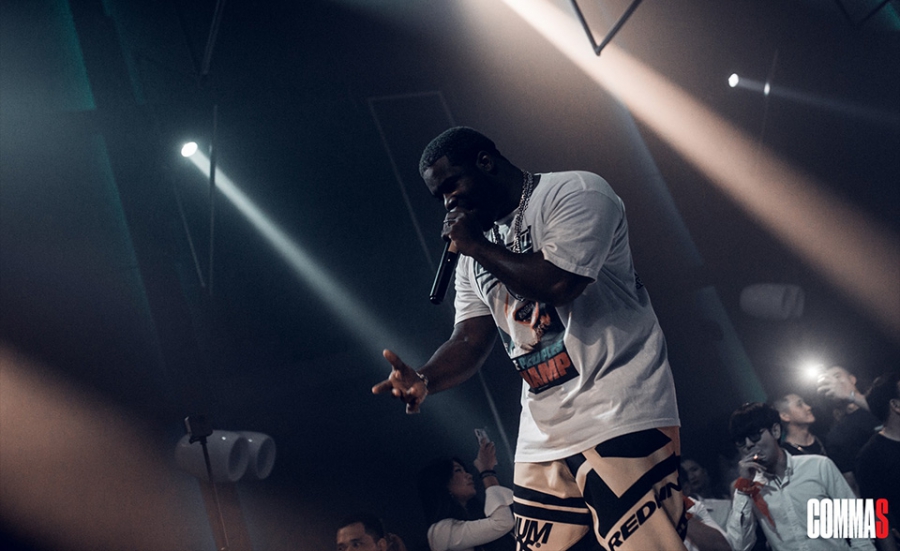 A$AP Ferg in Commas Saigon
Click here for more information about Commas Saigon
5. Envy Club - The Art of Nightlife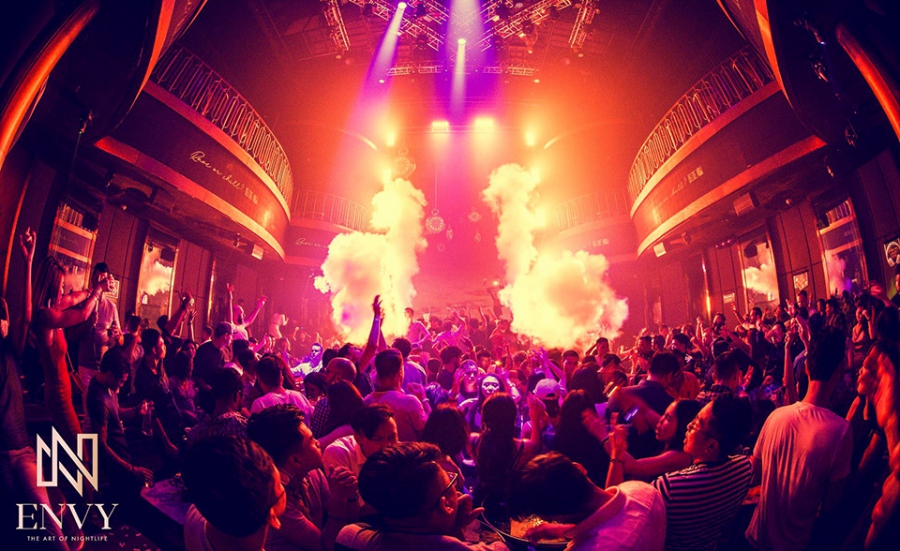 Recently ranked 80 of Top 100 Clubs in 2019 by DJMag, Envy has undeniably become a nightlife icon of Asia. In an artistic ambiance decorated with art-decor style, you will get to enjoy a phenomenal EDM party by the hottest DJs in Asia and worldwide, e.g. Bear Grillz, Krewella, Kaaze, Firebeatz, Cash Cash, Romeo Blanco, etc. Another delicacy of Envy is top-notch entertainment, ranging from breathtaking aerial performances to sophisticated choreographies from the most skilled artists. Envy is surely a unique nightclub in Ho Chi Minh city that everyone needs to visit at least once.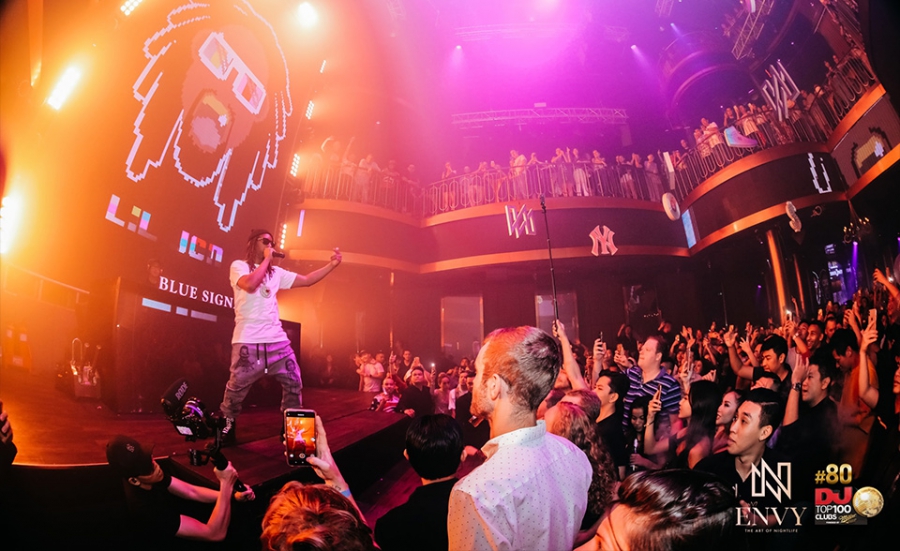 Lil Jon in Envy Club
Click here for more information about Envy Club
6. Atmos Club - Born to Rebel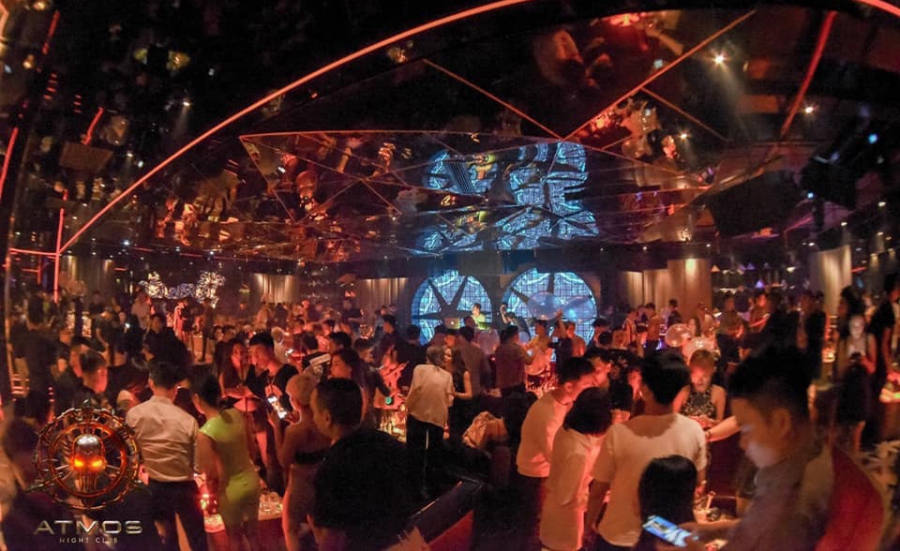 Atmos Club
Despite being a fresh face among the nightclubs in Sai Gon. Atmos has drawn in a respectable young crowd thanks to its edgy and rebellious ambiance. With their mascot Rapid Bunny, unique neon orange lighting, energetic music, decorative skulls, and giant louvers as inspired by the blockbuster Mad Max, Atmos will bring you an oddly memorable experience. Along with their attentive staff and perfect service, Atmos is presumably a remarkable opponent among the best nightclubs in Ho Chi Minh city.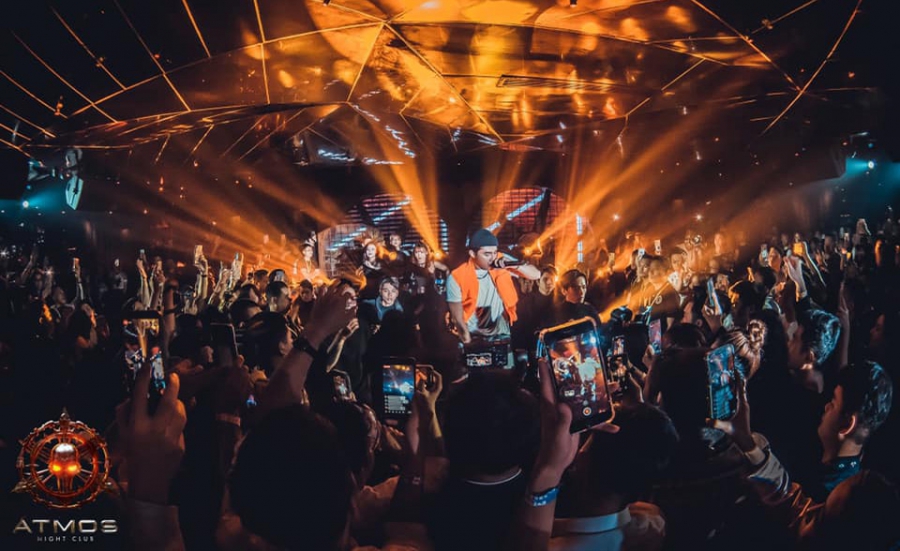 Son Tung MTP in Atmos Club
Click here for more information about Atmos Club
CONTACT US FOR AN ULTIMATE NIGHTLIFE EXPERIENCE
The diversity among Ho Chi Minh nightclubs gives options for all clubbers. Above are the Top 06 Luxury Nightclubs in Ho Chi Minh City for you to try out. Let Vietnam Nightlife help you book your own table, hassle-free, right now!
Phone: 0777060081 (Whatsapp/Viber/Skype/Zalo)
Email: booking@vietnamnightlife.com